Merchandise Leader - Big W Gympie (882072)
Woolworths
Location: Amamoor
Job Type: Full time
Posted
---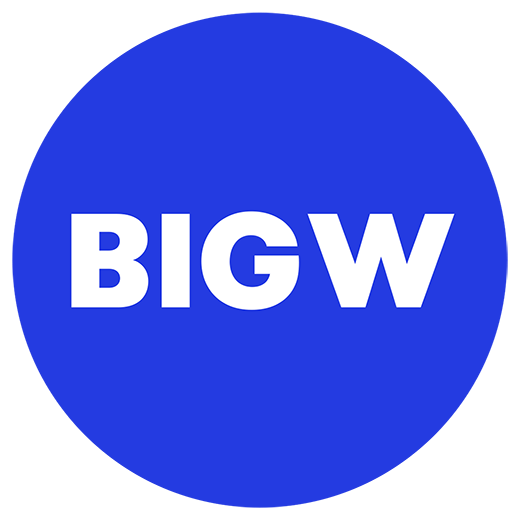 At BIGW, a job is never just a job.
The Merchandise Team supports the delivery of inspiration, key events, price perception and great customer experience in destination areas.
Customer
Ensuring the delivery of a great customer experience every day.
Voice of Customer - always on approach to reviewing and planning ways to improve.
Creating respectful, trusting and positive relationships with the community that you serve.
Customer compliments and complaints
Handling escalated faulty returns queries
Team
Team Planning - rostering, recruitment, leave, succession, training & development.
Team Leadership - Task management, performance & conduct management
Voice of Team - always on approach to reviewing and planning ways to improve.
GRIA Salaried Rostering Principles and EA - accountable for ensuring you and your team work compliant rosters and paid correctly.
Store Processes
Accountability for planning of tasks required in a department

Planning the delivery of the customer sales plan including events, customer wall, planning and ordering for 'Managers Choice' locations (filling accountability of the Availability Team)
Planning the delivery of inspiring destinations through visual merchandising and setting up new planograms across all departments.
Fill and inventory routines in these specialist departments (breaking and splitting load accountability of the Availability Team)

Cosmetics
Books
Garden
Fashion Apparel
Footwear
Home Entertainment (direct stock only)

Supporting our value offer and correct price ticketing by executing and maintaining facing tickets and price mechanics ticketing
Store Tidy including maintenance of action aisles and displays and ensuring gondolas and shelves are clean and free of rubbish / no stock undershelves etc

Sales and Budgets - always on approach to reviewing and planning ways to improve.
Ensuring a safe place to work and shop including PULSE management.
Recall, Withdrawals and PWRM actions
Always on tidy - everyone's responsibility
Joining the Group

As part of the wider Woolworths Group, we care deeply about creating a workplace where our team members feel valued, respected and empowered. We are committed to providing equal opportunity regardless of gender identity, ethnicity, disability, sexual orientation or life stage. We are proud to be recognised as a Gold Tier Employer in the Australian Workplace Equality Index for LGBTQ+ inclusion and as an Employer of Choice for Gender Equality by the Workplace Gender Equality Agency.

As our Group continues to evolve, innovate and support our communities, we encourage our team members to do the same with their own careers, by providing ongoing opportunities to grow and make a real difference.

If you meet a number of the requirements, but not all, we encourage you to submit your application. You can learn more about working with us on LinkedIn #LI #work180

Our Talent Acquisition Team and Hiring Leaders kindly request no unsolicited resumes or approaches from Recruitment Agencies. BIG W is not responsible for any fees related to unsolicited resumes.