Senior Manager | Analytics Transformation (882118)
Woolworths
Location: Baulkham Hills
Job Type: Full time
Posted
---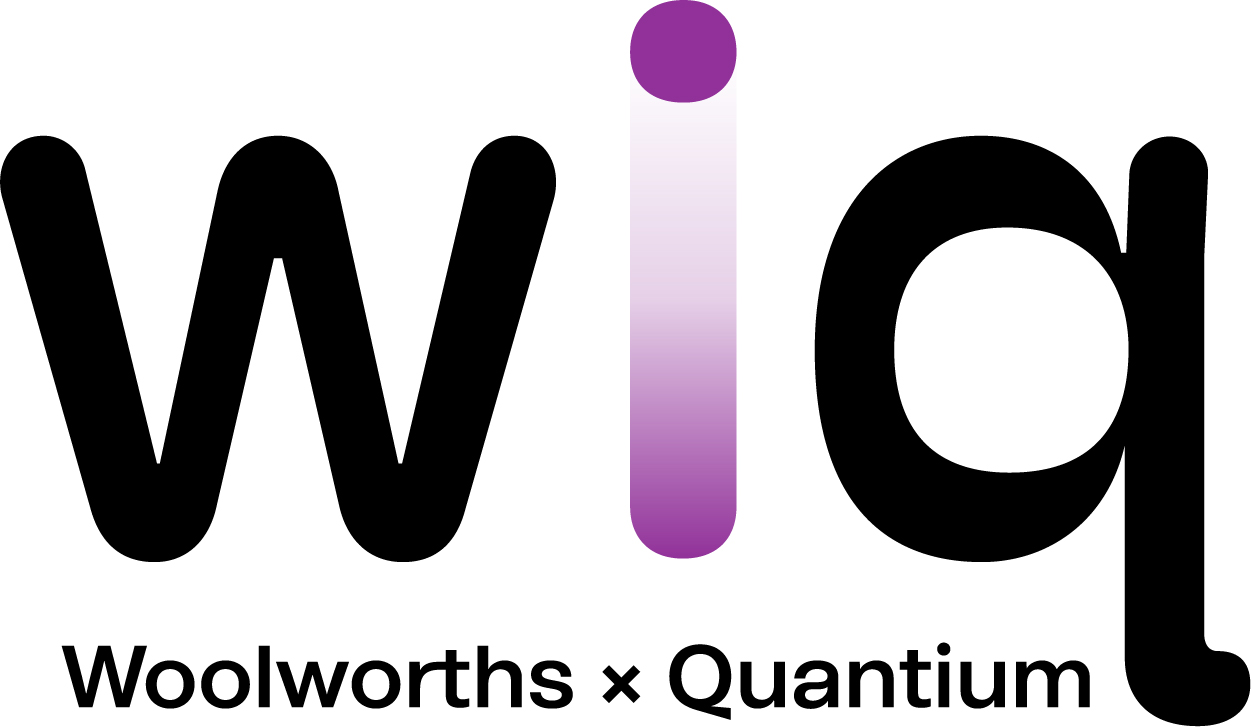 Senior Manager - Analytics Transformation, Strategy team

Join a motivated and highly passionate team to play a pivotal role in our advanced analytics transformation
Work at the cutting edge of retail analytics use cases and products in an agile environment
Enjoy a wide-ranging role in a new business transforming Australia's leading grocer and the future of retail globally

About wiq and our Strategy & Analytics Transformation team
wiq is a new business unit bringing together the best of Woolworths and Quantium to unlock the power of data to reimagine retail. We're building a world-class retail analytics capability deployed across every part of Woolworths Group driving $60bn+ in annual revenue. We're also aspiring to commercialise some of our capabilities to power retail partners across the globe, creating a better tomorrow for our team, customers and the communities we serve.

The wiq Strategy & Analytics Transformation team is at the forefront of developing the wiq business strategy. In addition, we work closely with business leaders across the entire Woolworths Group to deliver high impact, cutting edge advanced analytics use cases and products to generate the highest value for our customers, team members and shareholders.

About the role
As Senior Manager, Analytics Transformation, you will lead a wide variety of projects including identifying advanced analytics opportunities and developing roadmaps, delivering use cases to drive a transformation agenda and exploring external commercialisation opportunities. This role draws heavily upon a strategic and stakeholder management skill set, with the view of opening pathways towards broader line roles in the future.

Key responsibilities:
Drive a variety of strategic projects across Woolworths Group to deliver on value initiatives through advanced analytics
Provide thought leadership and strategy development for wiq
Identify new opportunities for future consideration in domain roadmaps; challenge and innovate to identify critical problems or opportunities
Act as a translator between business and analytics; collaborate with business units across Woolworths Group to identify advanced analytics opportunities, develop business cases into structured initiatives and facilitate their delivery
Provide thought leadership and act as a proponent of Woolworths Group transformation journey to champion data and analytics-led decision making
Develop end to end strategic narratives and convey via clear, compelling and articulate storylining and strategy presentations
Prepare executive/board paper requests, annual/quarterly planning cycles, and embedding of data driven decision making processes across Woolworths Group
Coach and develop junior team members to build capabilities
Operate both independently and within a team to drive results

About you
We're looking for someone who is curious and open-minded, comfortable in a fast-moving environment and dealing with ambiguity. You will be ready for a challenge and demonstrate a passion for retail and analytics. Along with a strong, core strategy toolkit you will have:
6 years+ experience in strategy, preferably from a top-tier strategy consulting or data analytics firm; or corporate/in-house strategy
Depth of experience and knowledge of complex problem-solving
Excellent written and verbal communication skills
Ability to develop clear, compelling and high quality storylines and presentations
Demonstrated experience owning end-to-end large, complex projects to drive results
Experience managing small multi-disciplinary teams to deliver successful outcomes
Strong stakeholder skills and ability to act as strategic thought partner
Retail and/or analytics experience preferred but not required

Enjoy the perks of working in a startup, backed by Woolworths Group and Quantium, enjoying a career within the best of both environments
An attractive remuneration package and great team discounts & benefits across our brands
An opportunity to build a new business with global reach, working on cutting-edge solutions with some of the best analytics talent
Flexible and hybrid work arrangements
Regular training and education to grow your career
Tech options - Woolworths are the largest employer of Google Apps in Australia, are early adopters of Agile and have BYOD options too
An exciting career and increasing leadership opportunities as our business grows
Grow with the Group

As an inclusive, team-first company, our people are at the core of everything we do.

We care deeply about creating a workplace where our team members feel valued, respected and empowered. We are committed to providing equal opportunity regardless of gender identity, ethnicity, disability, sexual orientation or life stage. We are proud to be recognised as a Gold Tier Employer in the Australian Workplace Equality Index for LGBTQ+ inclusion and as an Employer of Choice for Gender Equality by the Workplace Gender Equality Agency.

As our Group continues to evolve, innovate and support our communities, we encourage our team members to do the same with their own careers, by providing ongoing opportunities to grow and make a real difference.

We value flexibility, and encourage our team members to work in ways that meet their work/life commitments and support their wellbeing.

We work hard to create a safe and inclusive environment for all, and most importantly, we're all about creating better experiences – for our customers and for each other.

We'd love to hear from You

If you meet a number of the requirements, but not all, we encourage you to submit your application. You can follow us on LinkedIn or see more opportunities via www.wowcareers.com.au. #work180 #LI-Hybrid