Applications for this job have closed. This page will redirect to Woolworths employer page in 10 seconds.
Head of Brand & Category Marketing | BIG W (931241)
Woolworths
Location: Baulkham Hills
Job Type: Full time
Posted
---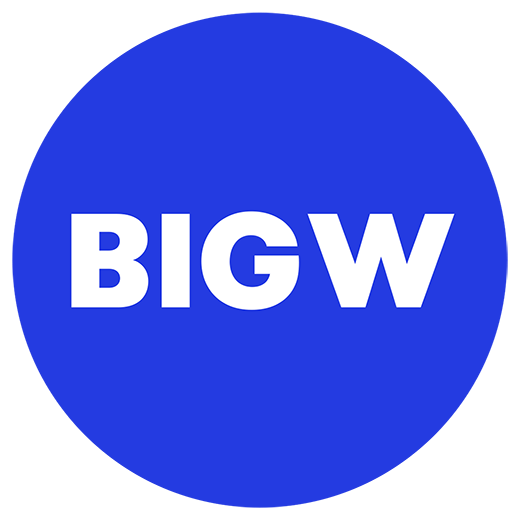 What we're like
At BIG W everyday's a big day. For you, this could be the start of something big.
There are over 15,000 of us, in the biggest cities and the tiniest towns. And each of us has an important role to play to help make a real difference for families by providing real value, real solution and real care.
If you have a passion for designing and delivering great customer experiences; a desire to join BIG W's journey to become a purpose led digital retailer enabled by a great store network and if you're looking for a place to develop, you could be who we're looking for.
Strategic contribution within marketing enabling BIG W's transformation
Great career development with supportive leadership
Innovative & flexible work culture
The Role
As the Head of Brand and Category Marketing, your primary objective is to lead and grow the Brand and CX squad and the 4 Category Marketing Squads to deliver against Business and Organisational goals, delivering to BIG W's purpose of making a real difference for families. You will support the Marketing Director and partner with the BIG W and Woolworths Group Marketing leadership teams to drive the business transformation, setting trajectory and strategy.
Partnering with the wider BIG W ecosystem, your responsibilities would include:
Leading a large team of marketers you will have proven experience in engaging and leading large teams in complex and fast paced environments and a track record of embedding productive and positive culture
Partnering and influencing will be a core strength with varied and senior stakeholders, influencing for outcomes and fostering productive relationships within the business and the wider Woolworths Group
You will have experience setting, delivering to and managing large marketing budgets, balancing multiple objectives and focussing investment effectively
High level of commercial acumen, ability to translate business and commercial objectives into effective marketing strategies and tactics delivering for both customer and business
Experience negotiating contracts with agencies and managing agency relationships building productive and positive outputs and experiences for both parties
Proven ability to drive business efficiencies (financial and operational) to manage growing scope and marketing delivery in large and complex environments
Customer centricity, be the voice of the customer in the room. Your ability to interpret data, culture and context and translate into focused customer insight to inform strategy and execution
Significant experience in leading large multichannel go to market activity whether that be campaigns or always on activity.
Have a solid understanding of the media landscape and media strategy and the intersection of mass and targeted channel strategy to drive outcomes
Have a good foundation in brand and understand role of Brand in the marketing mix balancing the short term business objectives and needs with positioning for long term growth
About You
To be successful in this role and thrive in our high performing and innovative culture, you will have a balance of commercial, strategic and creative ability to lead and coach a team, leveraging collaborative ways of working to help realise BIG W's ambition of becoming a digitally led retailer that is a customer first and team first that lives our purpose every day.

In addition, you will:
Be a senior leader in marketing, production and/or operations with a proven focus on customer and digital transformation.
Previous experience as a senior leader with in a large and complex business.
Previous experience as a known and trusted business partner in a fast-paced environment
Experience driving growth and transformation within a complex organisation
Have strong stakeholder management, collaboration, problem solving and team leadership in a commercial, retail, FMCG or digital industry.
What's in it for you?
An attractive remuneration package including base, super and bonus.
Opportunity to collaborate with some of the brightest and best minds in Australia both across BIG W and Woolworths.
Opportunity to join the most engaging team in the business.
Tech options - Woolworths is the largest employer of Google Apps in Australia, are early adopters of Agile and have BYOD options too.
An exciting career - as our business grows, so do the opportunities for our people.
Flexibility and work-life balance policies that will help you thrive.

#LI-Hybrid
Joining the Group

As part of the wider Woolworths Group, we care deeply about creating a workplace where our team members feel valued, respected and empowered. We are committed to providing equal opportunity regardless of gender identity, ethnicity, disability, sexual orientation or life stage. We are proud to be recognised as a Gold Tier Employer in the Australian Workplace Equality Index for LGBTQ+ inclusion and as an Employer of Choice for Gender Equality by the Workplace Gender Equality Agency.

As our Group continues to evolve, innovate and support our communities, we encourage our team members to do the same with their own careers, by providing ongoing opportunities to grow and make a real difference.

If you meet a number of the requirements, but not all, we encourage you to submit your application. You can learn more about working with us on LinkedIn #LI #work180

Our Talent Acquisition Team and Hiring Leaders kindly request no unsolicited resumes or approaches from Recruitment Agencies. BIG W is not responsible for any fees related to unsolicited resumes.