Yard Movements Controller
Southeastern Railway
Location: Greater London
Job Type: Full time
Posted
---
Job Introduction
As a Yard Movement Controller (YMC), you will be responsible for developing and implementing plans for train movements within the depot to cater for the needs of passenger services, train maintenance and train cleaning. Often space and resources for movements is limited, and all plans will need to be made efficiently, taking into account alternating priorities on a day to day basis.
You will need to be proactive and anticipate any problems that may arise by reviewing data and current operations. You will be the lead controller and you must ensure all plans are communicated clearly and being followed safely at all times.
Working here
You will work 10 hours a day in a roster of 4 days on and 4 days off alternating between days and nights. Typical shifts are 8AM – 6 PM or 6:30 PM – 4:30 AM, with two 15 minutes breaks and a 35 minute lunch break. Ideally you will have your own transport to get to and from your place of work.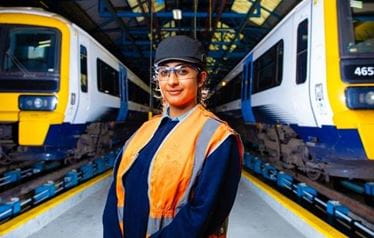 The Ideal Candidate
To excel in this role, ideally you will need to demonstrate the following;
Previous leadership / planning experience
Good decision making and problem solving skills
Excellent planning & organisational skills with good attention to detail
Ability to work under pressure
Excellent communication skills
Ability to prioritise and take into account changed circumstances
Experience in an Operational / Engineering discipline.
Intermediate IT skills (Excel, word etc).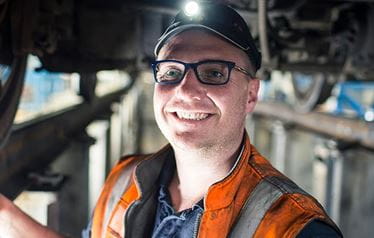 Package Description
Southeastern recognises the value of every individual employee and offers benefits that reflect this.
As well as a generous salary, we offer an comprehensive benefits package which includes;
A Contributory Final Salary Pension Scheme
Free rail travel on Southeastern and GTR rail services (extends to family members for leisure/educational travel)
After a qualifying period, reduced rate travel on other train operators, including European services
Up to 32 days annual leave entitlement (including bank holidays)
Access to an array of discounts for retail and leisure products through our benefits scheme.
Family friendly benefits including enhanced maternity/paternity leave, parental leave and carers leave.
About the Company
About Southeastern
Southeastern runs train services into London from Kent and East Sussex, operating almost 1,700 trains a day, carrying more than 400,000 passengers, serving 176 stations and covering 540 miles of track.
Just over 4,600 employees - mostly from the communities that we serve - work together to provide this vital service and we are looking to expand our successful team. We have a strong set of values that shape the way we run our business and guide our staff in delivering what our customers need. These are:
We aim to be the best
We make the difference together
We care passionately about our people and our passengers
We are committed to being an inclusive employer, creating a workplace where everyone can come to work, feel safe and comfortable and able to do everything to the best of their ability. Read about some of the great Diversity and Inclusion initiatives our Head of Colleague Experience has been leading on here.
We recognise the positive value of diversity and it matters to us that our teams reflect the communities we serve. We welcome and encourage applications from people of all backgrounds.
We proud to be a WORK180 Endorsed Employer for Women. If you would like to know more information about how we are supporting our employees, you can view our policies and initiatives here.
We have also won the Top Employer award at the Women in Rail Awards 2022!
If you have been unsuccessful in the recruitment process for the same/similar position you will not be eligible to apply for a period of 6 months from that date.
All offers of employment are subject to us obtaining satisfactory references (covering all education, training, employment and unemployment in the preceding 5 years and any previous railway employment). We will also complete right to work in the UK and criminal record checks. This is to ensure we are employing the best person for the role and to protect our customers, colleagues and our reputation. We are unable to offer sponsorship to work in the UK.
This post will close before the intended closing date should sufficient number of suitable applications be received. Therefore, if you are interested in applying for this role, we suggest that you do so at the earliest opportunity to avoid disappointment.
SOUTHEASTERN is owned by SE Trains Ltd, a subsidiary of the Department for Transport's public sector owning group, 'DOHL.' DOHL has responsibility for three rail companies, LNER, Northern Trains Limited and SE Trains.