General Manager - Strategy & Transformation, BIGW (907420)
Woolworths
Location: Baulkham Hills
Job Type: Full time
Posted
---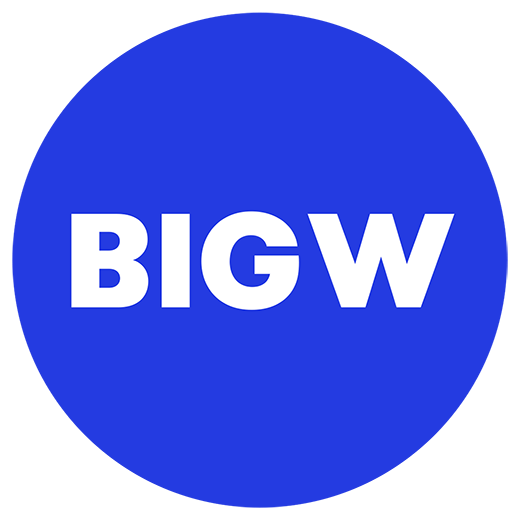 What We're Like:

At BIG W everyday's a big day. For you, this could be the start of something big. There are over 17,000 of us, in the biggest cities and the tiniest towns. And each of us has an important role to play to help make a real difference for families by providing real value, real solutions and real care. If you have a passion for designing and delivering great customer experiences; a desire to join BIG W's journey to become a purpose led digital retailer enabled by a great store network; and if you're looking for a place to grow your career, we could be just for you!
The GM Strategy & Transformation role:

This critical new hire will be a member of BIG W's Executive Committee and play a thought leadership role across the wider Strategy and Transformation community. This is a prominent and complex role that will be accountable for leading, facilitating and delivering BIG W's strategy formulation and customer transformation.
As our new General Manager - Strategy & Transformation, you will be joining Big W at an exciting and pivotal time. We have made fantastic progress on our transformation journey to date but there is still a distance to go. If you feel energised by the opportunity to impart your knowledge and directly influence the success of our 3 year transformational ambition, we would love to hear from you.
What you'll do:
Build, lead, coach and develop the team of the future that meets the Big W transformation ambition.
Co-create, design and deliver the BIG W 3 year strategic plan in partnership with the senior team and relevant ecosystem partners.
Carefully plan sequenced change to create a customer and team culture that is anchored in purpose every day and delivers for customers, suppliers and shareholders.
Lead and facilitate BigW's strategy formulation and business change plan to prepare a compelling narrative for Board approval.
Lead and develop customer insights and analytics that inform the strategy and create the foundations of our customer first and team first.
Plan, orchestrate and prioritise quarterly delivery cycles and ways of working that deliver on customer, team, supplier and shareholder outcomes.
Lead the Voice of Customer programme in partnership with the Exco to ensure that we focus on the things that matter most to our customers
Lead end to end change capacity planning, ensuring a measurable delivery of compelling and transformational change.
Provide customer and strategy thought leadership to peers and the Big W leadership team to evolve our ambition and unlock big rock initiatives.
Influence and lead partnerships across the Woolworths group to leverage capabilities.

You'll bring:
A deep background (10 years+) in transformation, strategy and / or customer insights with retail and board exposure.
Demonstrable experience of successfully leading large scale transformation programs in a complex, multi-billion dollar business environment.
P&L ownership experience
A purpose driven, executive level transformational leadership style
An E2E business leadership mindset and approach
Skill in leveraging data and insights
Thought leadership with a passion for best practice, innovation and process improvement.
An ability to nurture productive internal relationships at the highest levels across a complex matrixed organisation.
Horizontal leadership capabilities and the ability to work well in highly pressured situations.
What's in it for you?
A competitive executive level remuneration package including, base, super, car allowance, short term incentive and LTI
Opportunity to work and collaborate with some of the brightest and best minds in Australia both across BIG W and the Woolworths Group.
Tech options - Woolworths is the largest employer of Google Apps in Australia, are early adopters of Agile and have BYOD options too
An exciting career - as our business grows, so do the opportunities for our people
Flexibility and work-life balance policies that will help you thrive
Closing date:

Closing date for applications is Friday 2nd June
Joining the Group

As part of the wider Woolworths Group, we care deeply about creating a workplace where our team members feel valued, respected and empowered. We are committed to providing equal opportunity regardless of gender identity, ethnicity, disability, sexual orientation or life stage. We are proud to be recognised as a Gold Tier Employer in the Australian Workplace Equality Index for LGBTQ+ inclusion and as an Employer of Choice for Gender Equality by the Workplace Gender Equality Agency.

As our Group continues to evolve, innovate and support our communities, we encourage our team members to do the same with their own careers, by providing ongoing opportunities to grow and make a real difference.

If you meet a number of the requirements, but not all, we encourage you to submit your application. You can learn more about working with us on LinkedIn #LI #work180

Our Talent Acquisition Team and Hiring Leaders kindly request no unsolicited resumes or approaches from Recruitment Agencies. BIG W is not responsible for any fees related to unsolicited resumes.