Store Manager - Big W Western Sydney Region (908101)
Woolworths
Location: Barangaroo
Job Type: Full time
Posted
---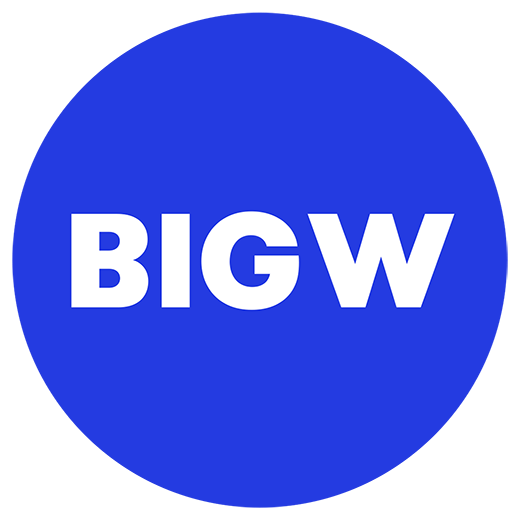 Lead and inspire your team to drive transformational change


Above market, competitive salary packaging

Develop a high performing, customer led team

Utilise your commercial acumen to achieve your BIG W vision

What we're like

BIG W's best and most valued asset is its team of 22,000 passionate people in Australia and Asia. We believe the most vital ingredient to driving our business success is our people and we aim to empower every individual to make a positive contribution, extend career skills and ultimately maximise their potential.

Unbeatable teams, unbeatable opportunity

Implement change initiatives and deliver on growth opportunities

Build relationships with community and key stakeholders

The Role

The Store Manager leads the store team to deliver the best shopping experience for our customers. You will be responsible for achieving sales targets by ensuring labour is allocated and routines are in place ensuring the right stock in the right place at the right time, merchandised according to Company standards and customers are served in a friendly and efficient manner.

When You Will Be Needed

This role is best suited to an individual with flexible availability to work early mornings, days and late nights across a fortnightly rotational roster including weekends


About You

As Store Manager you will utilise your previous retail management experience to develop a high performing customer-focused leadership team. Your self-motivated nature will allow you to meet deadlines and oversee budgets in a rapidly changing environment. You will also have demonstrated leadership and motivational prowess.

Engage, empower and motivate

Plan and execute delivery of the BIG W strategy

Excellent communication and relationship management

About BIG W

For over 50 years BIG W has been the trusted backstop of Australian households. We have clothed Australian families, furnished Australian homes and filled Australian toy boxes. We opened our first store on the outskirts of Newcastle in New South Wales in 1964 and have 186 stores operating across Australia today.

BIG W is proud to provide Australian shoppers with a broad range of quality general merchandise products at low prices. From women's, men's and children's clothing and shoes to homewares, electronics, pet food, cleaning items, party goods, toys and books, BIG W is a popular one-stop-shop for customers seeking great design, brands and value across the country.
Joining the Group

As part of the wider Woolworths Group, we care deeply about creating a workplace where our team members feel valued, respected and empowered. We are committed to providing equal opportunity regardless of gender identity, ethnicity, disability, sexual orientation or life stage. We are proud to be recognised as a Gold Tier Employer in the Australian Workplace Equality Index for LGBTQ+ inclusion and as an Employer of Choice for Gender Equality by the Workplace Gender Equality Agency.

As our Group continues to evolve, innovate and support our communities, we encourage our team members to do the same with their own careers, by providing ongoing opportunities to grow and make a real difference.

If you meet a number of the requirements, but not all, we encourage you to submit your application. You can learn more about working with us on LinkedIn #LI #work180

Our Talent Acquisition Team and Hiring Leaders kindly request no unsolicited resumes or approaches from Recruitment Agencies. BIG W is not responsible for any fees related to unsolicited resumes.