Applications for this job have closed. This page will redirect to Woolworths employer page in 10 seconds.
Senior Marketing Manager - Play | BIG W (929778)
Woolworths
Location: Baulkham Hills
Job Type: Full time
Posted
---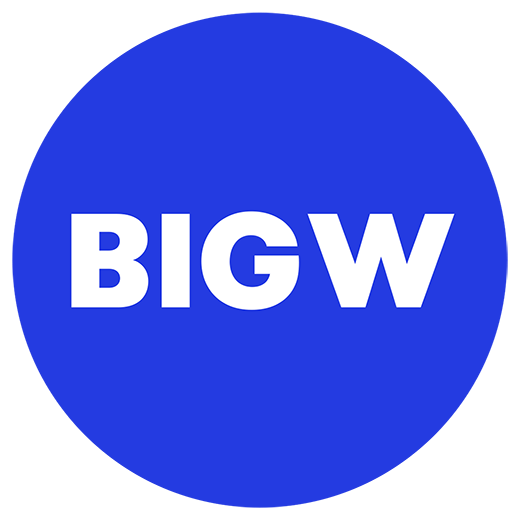 What we're like
At BIG W everyday's a big day. For you, this could be the start of something big.
There are over 15,000 of us, in the biggest cities and the tiniest towns. And each of us has an important role to play to help make a real difference for families by providing real value, real solution and real care.
If you have a passion for designing and delivering great customer experiences; a desire to join BIG W's journey to become a purpose led digital retailer enabled by a great store network and if you're looking for a place to develop, you could be who we're looking for.
Strategic contribution within marketing enabling BIG W's transformation
Great career development with supportive leadership
Innovative & flexible work culture
The Role
The Senior Marketing Manager brings the strategic cycle and customer planning operating model to life through co-creating across Customer, Commercial, Digital, Operations, Rewards and external agencies to help realise BIG W's ambition of becoming a digitally led retailer that is a customer first and team first.
12month Fixed Term Contract role
Your responsibilities would include but are not limited to:
Develop actionable insights that will inform the customer plan through partnering with the insights team, and leveraging brand health, external agency proprietary tools and internal tools (including summit).
Facilitate the annual Marketing strategic cycle and quarterly customer plan with key cross functional stakeholders to co-create a customer plan incorporating all touchpoints of the customer journey, being delivered through the most effective channels and produced with the most efficient production processes
Work closely with the Media, social, PR and Digital team to review most effective channels and with the Capacity & Automation team to review resource plan to help inform the customer plan
Leveraging customer insights developed, influence key stakeholders including Design team, Category and Campaign Marketing teams, and Communications team to inform strategies across Real Care, Real Solutions and Real Value
Build brand advocacy in line with BIG W's Brand Purpose to make a real difference for families. Partnering with end to end stakeholders including digital, commercial and Rewards to develop real value, real solutions and real care proof points.
Lead on behalf of marketing Circle 2 'Compete on price, win on value' to deliver a compelling price and value strategy that builds price perception through halo, category and product pricing strategies.
Drive continuous improvement through collaboration and partnerships with the marketing media, Social & PR team, Data and Analytics Council, Everyday Rewards and external partners and tools like Summit (Purchase Predictor) and WW@DAN (Carat)
Support the campaign team to develop marketing strategies for all major campaigns and events to enable the delivery of through the line marketing plans
Participate in cross-functional Post Implementation Reviews and retros to drive continuous improvement and brand performance.
Guide and facilitate collaborative and disciplined ways of working to ensure the critical path and budgets are met, stakeholders are engaged appropriately and processes are efficient and cost effective
About You
To be successful in this role and thrive in our high performing and innovative culture, you will be delivering against our Purpose of making a real difference for families through demonstrating real value, real solutions and real care that builds customer advocacy and commercial benefit.

You would also have
Previous experience as a marketing or campaign manager for a successful retail business.
Previous experience as a marketing manager of a brand or brands in a retail business
Previous experience as a known and trusted business partner in a fast-paced environment

If you meet a number of requirements but not all, we encourage you to apply.
What's in it for you?
An attractive remuneration package including base, super and bonus.
Opportunity to collaborate with some of the brightest and best minds in Australia both across BIG W and Woolworths.
Opportunity to join the most engaging team in the business.
Tech options - Woolworths is the largest employer of Google Apps in Australia, are early adopters of Agile and have BYOD options too.
An exciting career - as our business grows, so do the opportunities for our people.
Flexibility and work-life balance policies that will help you thrive.
Joining the Group

As part of the wider Woolworths Group, we care deeply about creating a workplace where our team members feel valued, respected and empowered. We are committed to providing equal opportunity regardless of gender identity, ethnicity, disability, sexual orientation or life stage. We are proud to be recognised as a Gold Tier Employer in the Australian Workplace Equality Index for LGBTQ+ inclusion and as an Employer of Choice for Gender Equality by the Workplace Gender Equality Agency.

As our Group continues to evolve, innovate and support our communities, we encourage our team members to do the same with their own careers, by providing ongoing opportunities to grow and make a real difference.

If you meet a number of the requirements, but not all, we encourage you to submit your application. You can learn more about working with us on LinkedIn #LI #work180

Our Talent Acquisition Team and Hiring Leaders kindly request no unsolicited resumes or approaches from Recruitment Agencies. BIG W is not responsible for any fees related to unsolicited resumes.