Applications for this job have closed. Try searching for
similar jobs.
Service Engineer Level 1
Southeastern Railway
Location: Greater London
Job Type: Full time
Posted
---
Job Introduction
Have you got a passion for Problem Solving? Technical work? Fault Finding? Repairs?
If so, WE NEED YOU!
Exciting new entrant opportunities have arisen within SE Trains, we are currently looking for multiple candidates to join our established and ever growing engineering team in Slade Green.
You will be responsible for carrying out routine repairs, examination work and first level fault finding as directed by the Team Leader.
SE Trains has accomplished significant change in 2022, as demonstrated in our highlights reel below - if you want to be apart of our industries change please do not hesitate to apply.
The Ideal Candidate
Experience skilled mechanical / electrical work.
Practical Aptitude.
Able to pass Personal Track Safety course or Depot Track Safety course.
Ability to follow schematics and diagrams.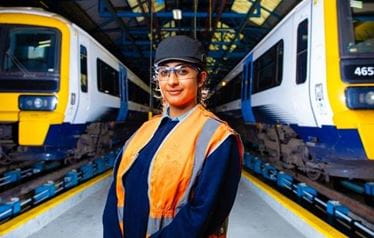 All successful candidates will need to undertake and pass a full safety critical medical before formal offer. If you have any questions regarding this please do email careers@southeasternrailway.co.uk.
Package Description
Southeastern recognises the value of every individual employee and offers benefits that reflect this.
As well as a generous salary, we offer an comprehensive benefits package which includes;
A Contributory Final Salary Pension Scheme
Free rail travel on Southeastern and GTR rail services (extends to family members for leisure/educational travel)
After a qualifying period, reduced rate travel on other train operators, including European services
Up to 24 days annual leave entitlement
Access to an array of discounts for retail and leisure products through our benefits scheme.
Family friendly benefits including enhanced maternity/paternity leave, parental leave and carers leave.
4 on 4 off Shift Pattern
Hear why SE Trains is a fantastic place to work from our colleagues across the business.
About the Company
The standard blurb…
Southeastern is one of the busiest commuter rail companies in the UK running more than 2,000 trains, and carrying nearly 600,000* passengers every day between London, Kent and East Sussex.
Just over 4,500 employees - mostly from the communities that we serve - work together to provide this vital service and we are looking to expand our successful team. We have a strong set of values that shape the way we run our business and guide our staff in delivering what our customers need. These are:
We make the difference together
We care passionately about our people and our passengers
Southeastern are proud to work with some fantastic organisations and our recent accreditations are part of our journey to becoming an even better place to work. We continue to work across the industry and forge closer working with Network Rail
*now nearer 470,000 …. The pandemic continues to affect how we all work and travel!
We welcome and encourage applications from people of all backgrounds
We are going to do this recruitment a bit differently. We are going to involve our colleagues in your interview. The final stage will involve a presentation or a challenge for you to address. Whether you have worked in rail all your life or you want to come and see what it is about we want to hear from you. We want a workforce as diverse as the communities we serve and for you to meet our people as part of the process.
What you should really know about working at Southeastern
Winner of Rail Business of the Year 2023 as well as being highly commended in both the Diversity and Inclusion and the Wellbeing in Rail categories
Ranked as part of the 5% club in the Apprenticeships Top 100 Employees 2022. The country's most outstanding apprenticeship employers for 2022 were recognised for their vital work boosting career opportunities for more people
Currently seeking assessment against the Investors in People 'We Invest in Apprentices' accreditation and already hold Gold accreditation against the other two IiP Standards: We Invest in People and We invest in Wellbeing
Financial Times Diversity Leaders ranking for 2023 comprising 850 companies across Europe seen to do more than just talk about their commitment to diversity and inclusion taking action to promote change and create an inclusive environment
Named in The Sun's Top 8 menopause-friendly employers (in 2022)
Won the Women in Rail Top Employer award in both 2020 and 2022.